So would you like for Google to index your website quickly?
Many small businesses are looking to maximize their internet traffic as soon as they have published new media…such as blogs. Rapid website indexing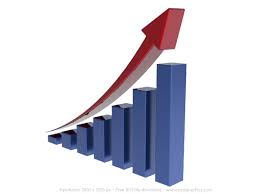 is usually very important. So would you like for Google to index your website quickly?
Netchunk Webmaster and Blogging Tips below shares with you great tips as to how you can get your new postings "indexed" as soon as possible. Simple to do however if you did not know this you could be waiting for days for the indexing to occur.
_______________________________________________________________________________
Netchunks Webmaster and Blogging Tips 

Tips to get Google to index your website quickly
alicia | February 13, 2013
Now that you are finally satisfied with the website theme and that all the widgets and plugins are in place, it's time to introduce your website to the world. If you do not have any such experience prior to this, then allow me to assure you that it's not something that will happen overnight. At least not unless you do something about it.
With so many websites (new and existing) screaming "Find Me", how do you stand out from them when it comes to getting search engines like Google to notice your website? Fortunately, there are some things that you can do to quicken Googlebot's crawl.
_______________________________________________________________________________
Dan Norris
Small Business Consultant