With so much uncertainty to deal with today, managing your small business may be even more challenging than usual. This post is to acquaint you with excellent, economical, and affordable solutions for professionals including lawyers, attorneys and business consulting professionals for all functions of your small business with up to (99) employees .
___________________________________________________________________
Do You Need Affordable Attorneys to deal with Affordable Care Act?
___________________________________________________________________
Recommended Solutions For Small Business Owners
As business owners, with the new tax burdens imposed on businesses, owners and employees, it is apparent that we must find ways to reduce costs, increase revenue and net income, protect our businesses and reputation, and also improve the welfare, morale and efficiency of our employees wherever possible. The purposes of this message are to describe and make you aware of proven solutions for small business owners that are very effective that you may not have heard about.
These solutions have been proven successful for many years with more than 35,000 small businesses using and benefitting from LegalShield Business Plans. LegalShield, working with Fran Tarkenton's GoSmallBiz.com, provide unique, much needed economical solutions for small business at a critical time.
You and your business can in all likelihood benefit from these Business Plans as many are doing.  The major reasons that these Business Plans work so well is because they provide significant, competent Legal Services and Business Consulting Services for up to (99) employees at a cost of from $49 per month to $125 per month, depending upon your needs, location and number of employees.
There is no contract for length of time to use the service. Businesses recognize the significant value of these services and continue them even without a contract. More than 35,000 companies are now using and benefiting from these Small Business Plans. They can be used to supplement your existing legal and consulting services or to replace them. Many small businesses take the risk of operating without the benefit of these type professionals because they think they cannot afford them. Now is the time to rethink that position.
Would you like to reduce your legal and professional consulting costs to improve your profitability while benefitting from highly professional advice and protection? Just click on either of these two banners below for more information and methods for joining these membership services…
________________________________________________________________________
Even though many things have changed since the blog below was published in December 2012,   the basic information is very important.
Mike | December 3rd, 2012
Earlier this year, I wrote a post about ways that Obamacare might help small businesses. At the time, the Supreme Court had just released it's decision upholding most of the Affordable Care Act's provisions and the dust was still settling on what it would all mean. Last month, President Obama won re-election, effectively removing the threat that the law would be repealed, and now these provisions are going into full effect, many starting in the next 12 months. Every small business person, accountant, benefits manager, and employee I have spoken with has expressed confusion, provided me questionable information, or just stared at me with a blank expression, often accompanied by a quivering lip.
The implications for small business are just beginning to come fully into focus, and these are complex but in balance are beneficial to most small businesses. The act defines a 'small business' as one employing fewer than 200 workers, but for this post I want to focus on the smallest of businesses – those with fewer than 25 employees and with annual revenues of under $1,000,000. This is a very specific, and huge, slice of the small business community. These businesses are almost always owner-managed, which means that they don't have an HR person to figure it out and they may not have an accountant sophisticated enough to provide reliable answers on what the law requires.
There are a number of requirements that businesses with fewer than 25 employees need to keep in mind as we approach January of 2014 when most f the law's provisions will have kicked in. The most important questions for these very small businesses are: 1) Am I required to provide health insurance for my employees? 2) What are my options if I do provide coverage ? and 3) When must I do something?
______________________________________________________________________
As a small business consultant with more than 50+ years of small and large business experience, I will be pleased to discuss these subjects with you on a complimentary basis to discuss your needs and considerations.
Dan Norris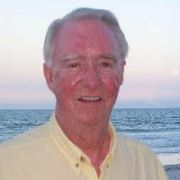 Independent Associate
LegalShield
Small Business Consultant