Let's talk! Time is flying by!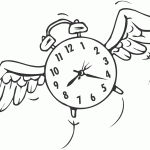 Time can never be recaptured….most of us never
understand how important time really is to us!
So let's talk now ok! Let's talk about how to make your
life incredibly more successful ok! Time is flying by my friend!
You have needs, wants, goals, desire, passion for living,
willingness, and all you need is the opportunity to make
your life much more successful! I want to help you do that!
What I ask you to do is to think about what it is
that you really want in life…what it is that can make you all that
you can be…and what your commitment is to
accomplish that.  So check out my blog and you will
see my offers to you…read a couple of posts…see if
anything connects with you. If yes that is terrific!
This is a positive thinking site.Let's find ways to make our thoughts reality!
I hope you will read my post on the "Law of Attraction"! Highly interesting.
I invite you to talk with me.  You can contact me via email at dannorris42@gmail.com or call me on 407-749-9395.
My goal is to plant the seeds for anyone wishing to grow a garden of financial independence…my motivations are to give back to others what many have given me.
How about you? There are many paths…and the road is very promising!
Thank you,
Dan Norris
Small Business Consultant
Author