Legal Services for less than $1 per day!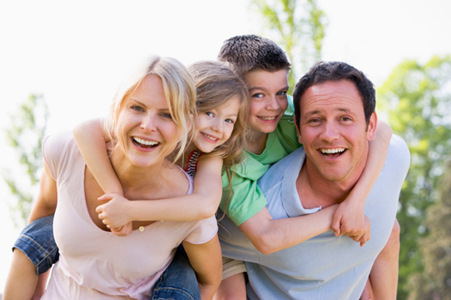 Let's say that you are a typical, normal citizen of this country, living a life that normal citizens live, and that you have a wife or significant other and you are parents of a daughter age 14 and a son age 17. You live anywhere in the U.S., own your own home, and have found it necessary to search for employment in the last 3 years. At present you are employed and so is your partner, however at incomes less than $50,000 of what you were making three years ago. Due to the economy and job changes your income has been reduced as a result of those changes. These changes are causing significant concerns and problems in your personal lives and you need to find effective legal and financial solutions that you can afford. This scenario is quite typical for more than 50 million citizens in our country right now. Have you or do you know anyone that has needed the services of an attorney recently?
For a mortgage foreclosure issue?  For a mortgage modification issue? Have you known anyone who has paid an attorney a $500 fee per month to keep their home out of foreclosure? Did the person lose their home to foreclosure? Is the person still paying the $500 or thereabouts fee?        Do you know anyone who has debt and collection issues and needs the services of an attorney?    Do you know anyone who is facing bankruptcy? Do they need legal assistance? Do you know anyone who has divorce issues or child care issues and needs the services of an attorney?
Have you made a purchase of a home, a car, entered into an apartment or condo rental agreement during the last twelve months and needed the services of an attorney to review these documents? Are you about to do so now?  Has anyone attempted to take advantage of you recently and you could have used  the services of an attorney to avoid the consequences?  Have you or anyone in your family received a traffic violation ticket and needed assistance? Did your insurance policy costs increase $50-$70 per month for 3 years as a result of these traffic violations?  Have you been charged with a traffic homicide and need legal representation in court? Does your automobile insurance policy provide this protection?  Do you know anyone who has been a victim of identity theft? Do they have an effective solution to restore their identity?. What about their children? Children's social security numbers collected at birth and used to age 18 provide tremendous buying and illegal identity power to thieves. Drivers license numbers and medical records numbers also are at major risks.
Did the IRS notify you recently that  they wanted to audit your income tax returns for a prior year?   Have you received a summons that someone intends to sue you on a civil matter? A business matter?  Do you have a Will, Living Will and Health Care Power of Attorney? Does your spouse or partner have these documents in place?  They are valued at some $500 per person. Have these documents been reviewed by a qualified attorney during the last year?
The reason that I ask you these questions is that many millions of Americans now have these legal issues, and due to unaffordable costs, not knowing a qualified attorney, or not knowing what to do next, they just do nothing. It is my intention to give you solutions to solve these issues, at costs that you can afford, and to give you options of what to do next.
Could this be helpful to you? LegalShield has done this for 40+ years with highly qualified attorneys at costs that you can afford. And by the way, if you have a small business with less than (99) employees, LegalShield offers very affordable small business legal and consulting plans for $75 and $125 per month. LegalShield offers across the U.S. and Canada qualified legal plan services for individuals and families at very reasonable costs, for under $20 per month.   A legal plan and an identity theft plan are also available for less than $1 per day.
Other inclusions by the Provider Attorney Firm are unlimited legal advice from 9-5 each weekday and 24/7 coverage for emergency issues. Your membership card provides you with 24/7 coverage to assure your Miranda Rights with a live attorney. And these are a beginning to the services that provide some 80% of the legal services that you need. For the remainder the Provider Attorney firm offers their services at a 25% discount. You can begin these services immediately by filling out the information at the following website…
After completing the information requested on this site within 24-36 hours you will be provided with your membership number that entitles you to full access to all legal services. Upon receipt of your membership number which I will provide personally to you, you may contact the legal firm for unlimited questions and discussions. Your request will be responded to by a qualified, trusted attorney within 8 hours of your request. The company is well-respected by the Attorney Generals of states in the U.S. and the Better Business Bureau, having served some 4 million people now for over 40 years
You can verify satisfaction with LegalShield's products and services by visiting another Blog Post on this site at REAL Results – Member Stories – Testimonials on the right side of this page in the lists of blog posts.
Thank you,
Dan Norris