What is Identity Theft?
In 2012 there were 12 million victims in the U.S.
The largest consumer crime in the U.S. for 12 years.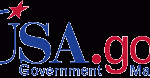 Identity theft affects millions of people each year. You can learn how to make protecting yourself from identity thieves part of your daily routine.
————————————————————————————————————————————-
The Huffington Post  |  By Jillian Berman Posted: 02/27/2013 12:08 pm EST  |  Updated: 02/27/2013 12:32 pm EST
Most people know Florida as the home of Disney World, sandy beaches and senior citizens enjoying their retirement. But Florida has another, more unsavory distinction: It's the state where you're most likely to get scammed.
Florida has the highest rate of fraud and identity theft complaints per capita, according to the Federal Trade Commission's 2012 report of annual complaints. And you're at risk of getting your identity stolen almost anywhere in the state, nine out of the top 10 metropolitan areas for identity theft complaints are in Florida, the report found.
The situation is especially bad in South Florida, which has been the nation's identity theft leader since 2010, according to the South Florida Sun-Sentinel. The number of identity theft complaints more than doubled in the region between 2011 and 2012.
——————————————————————————————————————————