Can You Afford An Attorney for Ongoing Legal Services? Yes!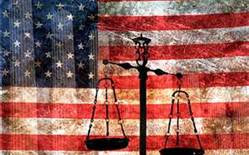 Do you need an affordable Attorney for legal advice and counsel? And by affordable I mean for less than a dollar a day! Would you believe for less than $20 per month? The answer to this question is a resounding yes…not only to provide legal services for you and your family including your children, however also to help protect your assets and your legal rights.  As citizens sometimes we ignore the use of attorneys for three key reasons…1) because they are so expensive at $200+ per hour and up on average and 2) because we just may not know a qualified attorney that you trust for the task to be done and 3) how do you know that they are qualified in your area of need?  So many times we just pay the consequences in case someone takes advantage of us.  As a citizen you deserve better than this…your assets and liberties demand protection.
Written on the Supreme Court outer walls are the words… "With Liberty and Justice For All!" Unfortunately, we find that legal assistance is not affordable to the average person so therefore a person learns that you can only receive as much justice as you can afford. The average attorney cost is about $285 per hour whereas the average citizen earns some $10 to $50 per hour. This leaves us with the situation that only the wealthy 10% of our population can afford to go to attorneys for any matter and usually maintain a staff of attorneys on retainer. Another 10% of the population may receive free legal aid however the demand is so great for free services that one cannot count on this option. So what do the remaining 80% of the population do in case they need legal services? This article informs you as to where you can obtain high quality legal services on an ongoing monthly basis for less than $20 per month! Interested? Read on.
As most people are not aware that they can obtain affordable legal services for less than $20 per month they typically are at the mercy of the party that does have attorneys and so therefore do the best that they can under the circumstances.
By having a qualified attorney staff on retainer we could make better decisions and protect ourselves far better with the advice of a professional attorney. Would you like to have a staff of qualified, competent, trusted affordable attorneys that you could call immediately for any trivial or traumatic reason…without worrying about the cost?
LegalShield LegalPlan Solutions
What if you knew about a highly qualified provider lawyer and attorney firm that would work with you for most of your legal needs a
t a  fee of $17 or $26 per month, and for the legal needs beyond their agreement you received a 25% discount from their usual fees. And their was no contract for a required period of time. However their monthly contract services were so valuable that just for their inclusion of a Will, Living Will, and Health Care Power of Attorney, that this alone was worth $500…and this was a beginning. Other inclusions by the Provider Attorney Firm are unlimited legal advice from 9-5 each weekday and 24/7 coverage for emergency issues. Your membership card provides you with 24/7 coverage to assure your Miranda Rights with a live attorney. And these are a beginning to the services that provide some 80% of the legal services that you need. For the remainder the Provider Attorney firm offers their services at a 25% discount. You can begin these services immediately by filling out the information at the following website…    
After completing the information requested on this site within 24-36 hours you will be provided with your membership number that entitles you to full access to all legal services
Thank you,
Dan Norris