Blogging – Getting Started!
Blog Free!
So you now are thinking about beginning your own blog to promote your business and are developing your blogging ideas! Great!
Blogging is a lot of fun if you like writing and creating valuable information for others. That really is what it should be about you know!
The absolute best blog sites to me are those that provide me with some useful and entertaining information that will apply somewhere in my lifestyle.
So, are you familiar with all of the blog sites available to you? How about the blog sites where you can blog free?
Do you know the most popular blog sites? Is it better to use a multi-site domain or what are the advantages of owning your own domain?
Will you be able to develop the blog site yourself or will you need assistance? How much? Please don't underestimate this as I first did…my first three months I did on my own and learned in the fourth month that the team approach with the support of more than 1000 people with many experts is a lot more efficient and productive.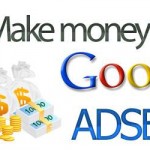 Do you intend to study copywriting to enhance your writing skills?I began in October 2012 with my first blog on Blogger.com, which is a very good free blogger site. My only concern was that I did not own the domain and that the owner of the site (Google) could make decisions which potentially could affect my investment of time and money. After studying with Ty Tribble, leading U.S. blogger, some say the #1 blogger going all the way back to 2003, and enjoying his training course MLM Blog Secrets, I opted to change my blog home to WordPress.org (WordPress.com is also a free site where you do not own your domain).   I am very pleased with that decision for many reasons. WordPress.org seems to be the most popular free site available, the only downside being  that it is built by contributors and if you need support, you need to have good, reliable access to someone who knows WordPress.org.
My purpose in writing this blog is to inform anyone considering blogging that there are many stages or phases which you graduate through to reach proficiency and productivity. It is not an overnight process however with access to an experienced team of people you can shave months off your learning and productivity curve.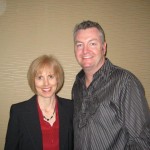 I have always enjoyed writing so the study and art of blogging is highly interesting to me. Just to give you an idea of the several stages that I experienced, first was the study of attraction marketing and how to apply those techniques, copywriting, learning the value of content, how to design and format my blog to make it appealing so that others want to read it and come back again, the importance of geography and placement and design including color schemes of your blog, coming up with interesting ideas that should be appealing to your reading audience, determining who your target market really is, then finding ways to get my blog distributed, accessed and read by those that are interested. Let me just summarize today by saying that blogging is a lot of fun, it is very rewarding in many ways, it is a constant learning process, and I really wonder if you can ever reach perfection.
Now that you have somewhat of an overview of what my getting started with blogging experience has been, I want to share with the next most important step that you can take to decide if you want to get involved in blogging. It comes to me from Ann Sieg and Ty Tribble today in the form an email that includes the following message..
My friend Ty Tribble and I just put together a quick
presentation for you showing why blogging is essential
to a six figure social media game plan. 
And I very much look forward to you joining us in the near future.
Dan Norris