The topic today is "3 Little Known Factors That Are Affecting Your Success!"
This is another post in a series to share with you that attraction marketing, also called content marketing…can be successful because it has basic principles and strategies that are appealing to human beings. How many would not prefer ice cream and cake to…well you think of your most non-favorite food. Would you prefer to be enticed with good thoughts or bombarded with the same commercials over and over until you want to change the station. We typically enjoy pleasant things much more than displeasing things. And that is what attraction marketing principles and strategies are all about. My posts for you are designed to provide you with good information that will be helpful to you in building a business that helps you to be very successful. I am here to help you get what you want in life and by showing you how that is happening to me…I can help you to get there as well.  As a member of the RenegadeMarketing Team I participate with more than 1000 people in a program called The Daily Marketing Coach…with Ann Sieg, the leader in Attraction Marketing Training, and Ty Tribble, considered to be the #1 Blogger and trainer. I invite you to read the articles  below and decide for yourself if this could be good for you….
I received an email from one of my Daily Marketing Coach members who is struggling to make the cross over from full time employee to now becoming her own boss.
Are you struggling with that too?
If you're self employed and putting together an online business, I think you're going to enjoy this video.
First off, you might be feeling a little bit scared and understandably so.
So this video will help you if you're feeling challenged in your role as an evolving entrepreneur.
I break this down into four primary suggestions.   Read more
———————————————————————————————————————-
How To Get Started and Get Noticed … Even If You Don't Know Exactly What To Create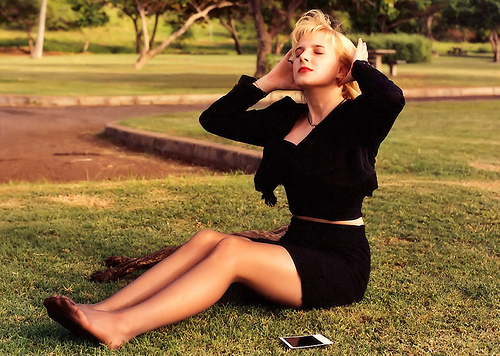 How To Get People To Care
You can't get people to care about what you care about. Not even the best persuasion does that. Yet as a marketer, it's absolutely your responsibility to talk about the topics your audience already cares about.
To accomplish this, sometimes you have to do a bridge.
Let me give you an example of a bridge.
Most marketers don't want to hear about excel spreadsheet formulas that help to track and optimize Pay Per Click ad spend, right? It's heavy, boring math stuff.
————————————————————————-
Photo Credit: Lumatic via Compfight cc
Do you realize that the headline of this blog post is a contradiction?
It is.
It's a contradiction because if you actually obey the "short cut" that you're about to receive you WON'T be a lousy writer (of any kind).
Here Is The Shortcut
Ditch the jargon, and just be clear.
You don't need to be persuasive if you can communicate clearly.
Here's an example of an unclear, full of jargon, makes-no-sense tagline:
"Revenue-focused marketing automation & sales effectiveness solutions unleash collaboration throughout the revenue cycle"
Ugggh!     Read more
And here is a bonus about "Blogging For Prospects" ….Click here…
http://dannorris.BloggingForProspects.com
———————————————————————————————————-
Did you enjoy the information above? Do you find it useful? Now read one
of the straight to the heart messages that tells you how to be successful and how you
you can get started now…CLICK HERE
http://dannorris.marketersmanifesto.com/
You will be very glad that you did.
Dan Norris
Affiliate
Renegade Marketing
Independent Associate
LegalShield
Small Business Consultant