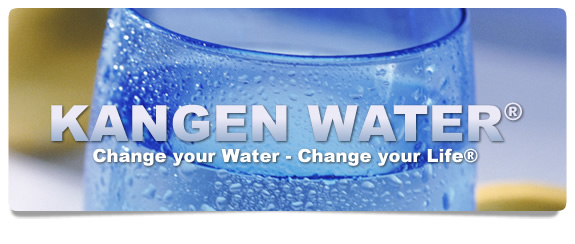 Dear Friend,
The Healthy Body, Healthy Mind Connection

What is the link between a healthy body and mind? The natural mind-bo
dy connection is truly amazing! For example, when you

Constant stress and worry are actually all forms of "mind toxins". Chemicals such as endorphins can stimulate the production of extra cortisol and adrenaline in the blood stream, making it difficult to fight illnesses.1 It's important that you take time daily to clear out your mind of any worries and find ways to rid yourself of a build up of negative chemicals.feel stressed, your immune system can suffer. When you allow tension to distract you from making positive choices, your health can deteriorate. What's interesting about all of this is that YOU have the power to avoid stress triggers and focus on positive lifestyle choices! These choices can have a positive impact to create a more healthy body and a healthy mind!
Reduce the Stress, Naturally
It's a sad truth that we live in a time when chronic levels of stress have pervaded much of society. This unhealthy lifestyle, coupled with poor eating and sleeping habits, can create havoc on the mind and body.

Here are some suggested ways to reduce stress, naturally:
Give your mind a break from information overload. We live in a world that includes too many forms of stimuli, like television, radio, cell phones and the Internet. Make a sincere effort to get away from this by turning them off when not needed.
Start meditating. Find a quiet spot in your home or office and learn mindful meditation techniques to clear the mind of all the day's stresses. Learn to listen to your body by deeply breathing in through your nose and out through your mouth, making note of your heartbeat and the sensations of your body.
Allow positive thoughts to replace negative ones. Focus on the good things in your life and let those things that don't really matter in the grand scheme of things dissipate. By paying attention to the positives, the negatives won't seem as powerful in your life.
Once you are in a calmer state of mind, get outside and take a brisk walk, ride a bike or go for a run around your community. Bring extra Kangen Water® to keep hydrated during exercise. Taking in the fresh air and clean water will have a naturally refreshing effect on your spirit.
What Can be Done About Stress?
It's common sense that some of the better ways of preventing long-term stress are getting plenty of sleep, exercising regularly, and maintaining a healthy, balanced diet. It is unrealistic to expect optimal performance from your brain when it is deprived of critical nutrients. Your performance, thoughts, feelings, and behavior are all affected by the health of your brain.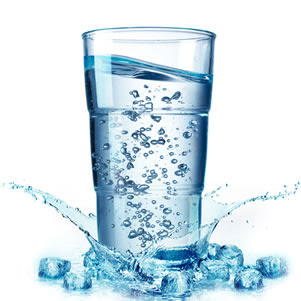 Water – Natural Brain Booster
Water is quite possibly the most important element of your diet for a healthy mind and a healthy body. Water is your body's principal chemical component and makes up about 60 percent of your body weight.2 Without water, your body's delicate balance between mind and body may be compromised.
Kangen Water® from Enagic® for Hydration!
The better choice in staying optimally hydrated is pure, healthy Kangen Water® from Enagic®. This ionized, alkaline water is chemical and pollutant free. Kangen Water® contains the natural minerals and elements that your body needs to stay balanced. Enagic®'s Kangen Water® is designed by nature to keep your body clean, healthy and well hydrated.
Maintain the right body and mind balance with delicious tasting Kangen Water®!
Healthy Kangen Water® is More Than Just Drinking Water!
You already know that healthy Kangen Water® exists for drinking. But did you know that Enagic® has created an incredible water ionization device that also produces 5 different types of water useful for green cleaning? Imagine being able to keep your home cleaner the all-natural way!
The Kangen Water® system allows you control the pH level of the water it creates, giving you more options in home and laundry care. This gives you more value and allows you to have a more eco-friendly home, which is perfect for families and pet owners. Learn more about the different uses of Kangen Water® here:
Strong Kangen Water: (*Not for drinking*)
This type of water has a pH of 11.0. It is ideal for cleaning produce, dishes, cutting boards, and grime in and around your kitchen – without harmful chemicals. It's even great for getting out tough stains on surfaces like countertops and tile.
Kangen Water®:
With a pH of 8.5-9.5, this type of water is perfect for drinking and healthy cooking. Kangen Water® is also good for gardening. Its alkaline pH properties work to provide optimal hydration. And the great taste of Kangen Water® is due to the unique filtering process that never strips out the natural minerals your body needs.
Clean Water:
Strictly for drinking, this healthy water has a pH of 7.0. It contains no cloudiness or harmful chemicals. Therefore, it works wonderfully when preparing baby foods or taking medication.
Acidic Water:
This slightly acidic water has a pH of 4.0-6.0. It has natural astringency, which makes it terrific to use for gentle cleaning and beauty care. Use this water to wash your face and hair. You can also use it in the rinse cycle of your laundry or when preparing food for freezing.
Strong Acidic Water: (*Not for drinking*)
This water has a pH of 2.5, which has excellent cleaning characteristics. Acidic Water can be used to clean household surfaces and remove pesticides, dirt and other impurities from foods. It also makes a convenient hand sanitizer.
So, imagine never having to buy store-bought household cleaners or expensive beauty care products again! Alkaline Ionized Enagic® Water Machines provide you with a greener alternative for most day-to-day household and beauty needs. Kangen Water® is a great solution for your budget, your health, and the environment!
Do You Know What's in Your Water?
The answer to this question may shock you! If you are drinking from public or community water systems, you may be surprised to find that there are contaminants and chemicals found in water in most homes. These unwelcome additives can actually work against your best efforts to stay hydrated and healthy. Here are some scientifically proven facts about what's in the public water system.
More than 20% of untreated water samples from 932 public wells contained at least one contaminant at levels of potential health concern, according to a 2010 study by the U.S. Geological Survey.1
Well water can be contaminated by fluoride, run-off, and pesticides. A 2009 study showed that 23% of sampled wells had at least one chemical contaminant that exceeded human-health benchmarks.2
A 1999 study from the Environmental Protection Agency indicated,Much of the existing water infrastructure (underground pipes, treatment plants, and other facilities) was built many years ago. The EPA findings were that drinking water systems will need to invest $150 billion over a 20-year period to ensure clean and safe drinking water."3
No one knows exactly the ramifications of long-term use of public water for hydration, cleansing and more. However, it is known that consumers who fall under certain special groups, based on health and age, can experience problems associated with the contaminants found in city and well water.3
The Solution: Kangen Water®
Kangen Water® is a better choice for hydration. It is ionized, pH balanced, and filled with helpful minerals such as magnesium, calcium, and potassium. The Enagic® Water Ionized Filter Machine produces delicious alkaline drinking water.
The superior filtration process removes many common contaminants that may be present. For greater protection, there are several pre-filtration systems that can be attached to the machines to remove additional contaminants based upon your own water quality.
Change Your Water, Change Your Life!™
Everyone wants to live a happy and healthy life. Since over 70% of the body is comprised of water, doesn't it make sense that drinking healthy water is the most basic choice for your wellness and longevity? Your investment in an Alkaline Ionized Enagic® Water System is an investment in your future.
Kangen Water® machines are attractive and modern, simple to install, and come with an outstanding warranty. Simply attach it directly to your kitchen faucet and enjoy cleaner water in the comfort of your own home.
Dan Norris
Enagic Independent Distributor