Today's topic is about protecting your personal identity, your assets, your personal identification data and especially that of your partner and children!
Identity Theft – 6 Reasons To Have The Right Protection With Restoration
Identity Theft in 2012 was for the 12th year the highest incidence of crime reported to the FTC and increasing in frequency.  Identity Theft occurs in more than five major areas, not just on bank instruments and credit cards. It also occurs on Social Security numbers and especially income tax filing, Medicare and medical records with your insurance ID numbers, with driver's license numbers, with pure theft of someone's name and identification, and on the internet by data theft. Banks do not monitor all of these numbers and data possibilities so they cannot protect you for everything as is mistakenly thought.
We're told to monitor our credit, to protect ourselves from identity theft. But who knew to apply that same wisdom to our offspring? Last year the number of identity theft victims reached 12.6 million, up 1 million from the previous year, according to a Javelin Strategy and Research Identity Fraud Report released Feb. 20, 2013.
According to the AllClear ID 2012 Child Identity Theft Report, about one in every 40 households with young children is being affected.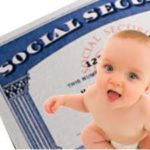 Let me share the top 6 reasons in my opinion that each of us that is truly interested in protecting our assets and data,  needs the best in identity theft protection and restoration:
1.   There is virtually no way to stop identity theft. You can only monitor the most relavent data and financial activities to take action as quickly as possible to minimize the adverse consequences.
2.   As a regular citizen you do not have the time nor access to all of the places in the world where your financial and identification data is being shared.
3. To monitor all of your necessary data requires an extensive system of international data monitoring using licensed investigators to access and monitor your transactional data anywhere in the world. You do  not have this capability and personally, I know of only one company in the world that does this.
5.   In the event that your identity is stolen, it is highly recommended to employ licensed investigators with limited powers of attorney to analyze, access, identify the guilty, and restore your identity to it's original status. It usually takes 300-700 manhours to restore someone's identity when it has been severely damaged.
6   It is my opinion that if you must do the identity restoration yourself, requiring typically 300-700 manhours of effort, that you will need to take significant time off from your work to try to accomplish the complex tasks. If you are being reimbursed by an insurance policy to do the  work yourself there will be questions as to what is to be reimbursed and the money costs to do so will come out of your pocket first.   Unless you can enlist expert investigators, it is doubtful that you can access all your data to determine the issues.
Once identity theft occurs to an individual their lives can be essentially shut-down financially. It is very wise to consider an economical identity theft guard program with restoration to protect yourself.
The above information provides valuable background and rationale as to why you should protect yourself and family members with a good identity theft protection solution.
I encourage you evaluate alternatives on the market.
————————————————————————————————————————-
I recommend that you obtain Identity Theft Shield with LegalShield and Kroll Investigative Services… before identity theft occurs as it costs much more after the fact. I do not know of another organization that has the capability of restoring your identity with licensed investigators, and with the option of having attorney legal services at the same time to give legal recommendations.

Identity theft affects millions of Americans each year. LegalShield offers two high quality identity theft plans.
I sincerely recommend for your protection that you decide to take action to protect yourselves from identity theft damage very soon!. Further, I invite you to let me know of any additions to this information that you believe would be helpful to others.
__________________________________________________________________
As a small business consultant, I offer a free initial meeting or discussion to discuss your overall  legal, business consultation, Identity Theft, and/or Marketing Plan activity in your business. This can be accomplished personally if practical or via Skype or telephone if distance requires. I very much  look forward to your completion of  the form on the right  of this page which gives me your name and contact information so that we may schedule a discussion. All discussions held in strictest confidence. Contact me at or .
Dan Norris
Independent Associate
LegalShield
Affiliate
Renegade Marketing
Small Business Consultant